Streamline your tax exemption management in your Stripe Platform
Fast Setup and Deployment
Use the EXEMPTAX Go-to-Market Stripe plugin for quick deployment.
Cloud Based Tax Exemptions
Increase conversion through real-time tax exemptions during checkout.
Improve Customer Experience
Transform your business into a scalable and compliant platform.
Stripe and EXEMPTAX
Features and Benefits
Connect your Stripe Platform
Sign up for an EXEMPTAX account and start utilizing Stripe with minimal development efforts.
EXEMPTAX provides for effortless sales tax compliance for Stripe Billing through fast system readiness. Our team of developers eliminate the headache.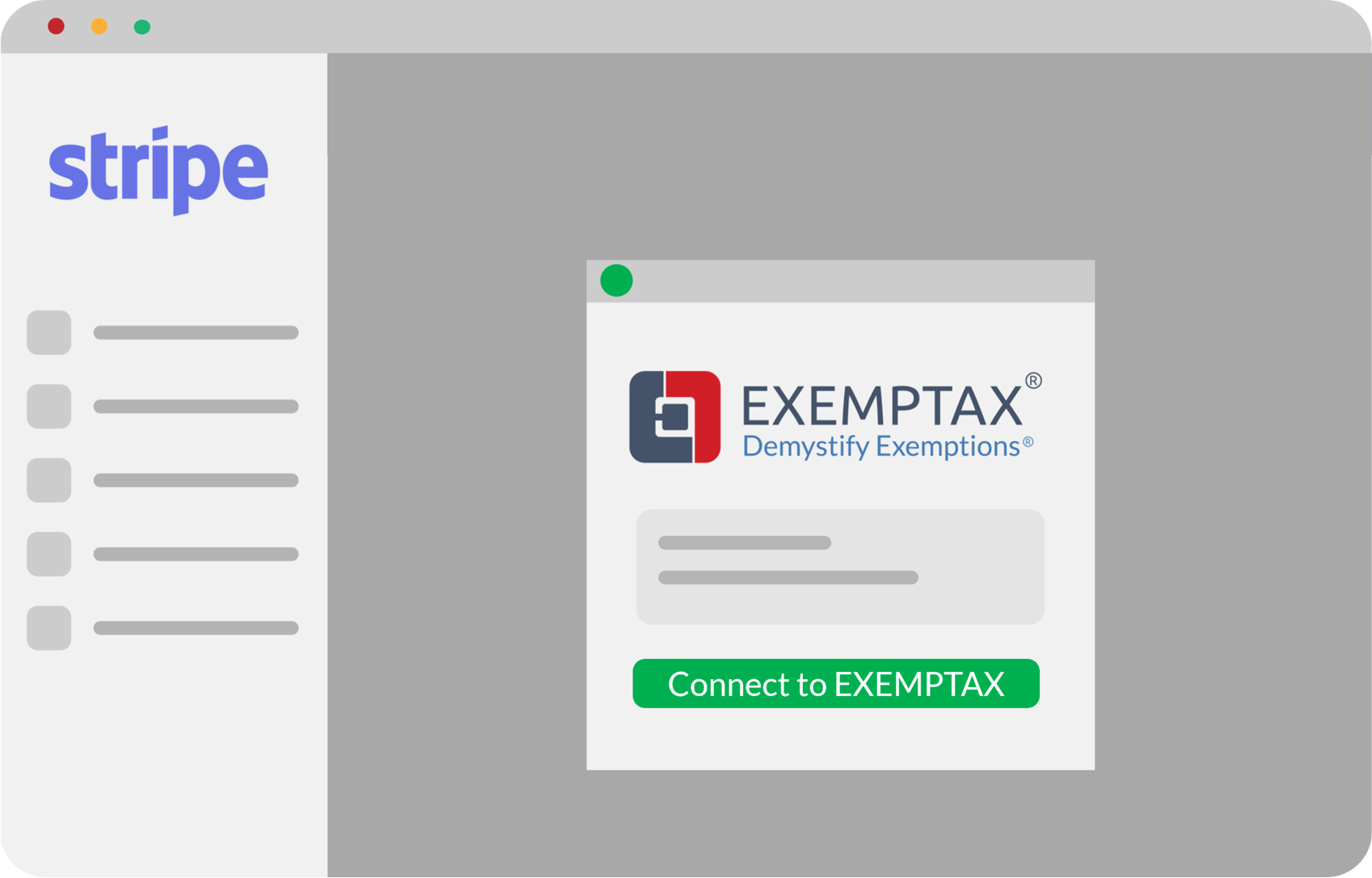 Start Collecting Sales Tax Exemption Certificates
Once connected, your tax exempt customers can electronically complete and sign tax exemption certificates using an automated process.
You decide whether to collect your tax-exempt certificates during checkout or after the checkout is completed.
Validate Documents
Regardless at what stage you are planning to collect your tax-exempt certificates, EXEMPTAX guarantees completed forms for most exemption reasons.
Your tax-exempt certificates are automatically submitted to your EXEMPTAX account, ready for the EXEMPTAX algorithm to validate each certificate.
Be Audit Ready
With EXEMPTAX and Stripe, you can control your audit exposure and gauge your audit readiness in real-time.
When it's time for your tax exemption certificate audit, gathering your required documents is just a click away.