QuickBooks Online and EXEMPTAX
Features and Benefits
Secure Access to your QuickBooks Online Account
Seamless access directly from EXEMPTAX into your QuickBooks Online account.
The secure OAuth2 authentication protocol allows you to link your QuickBooks Online account in seconds.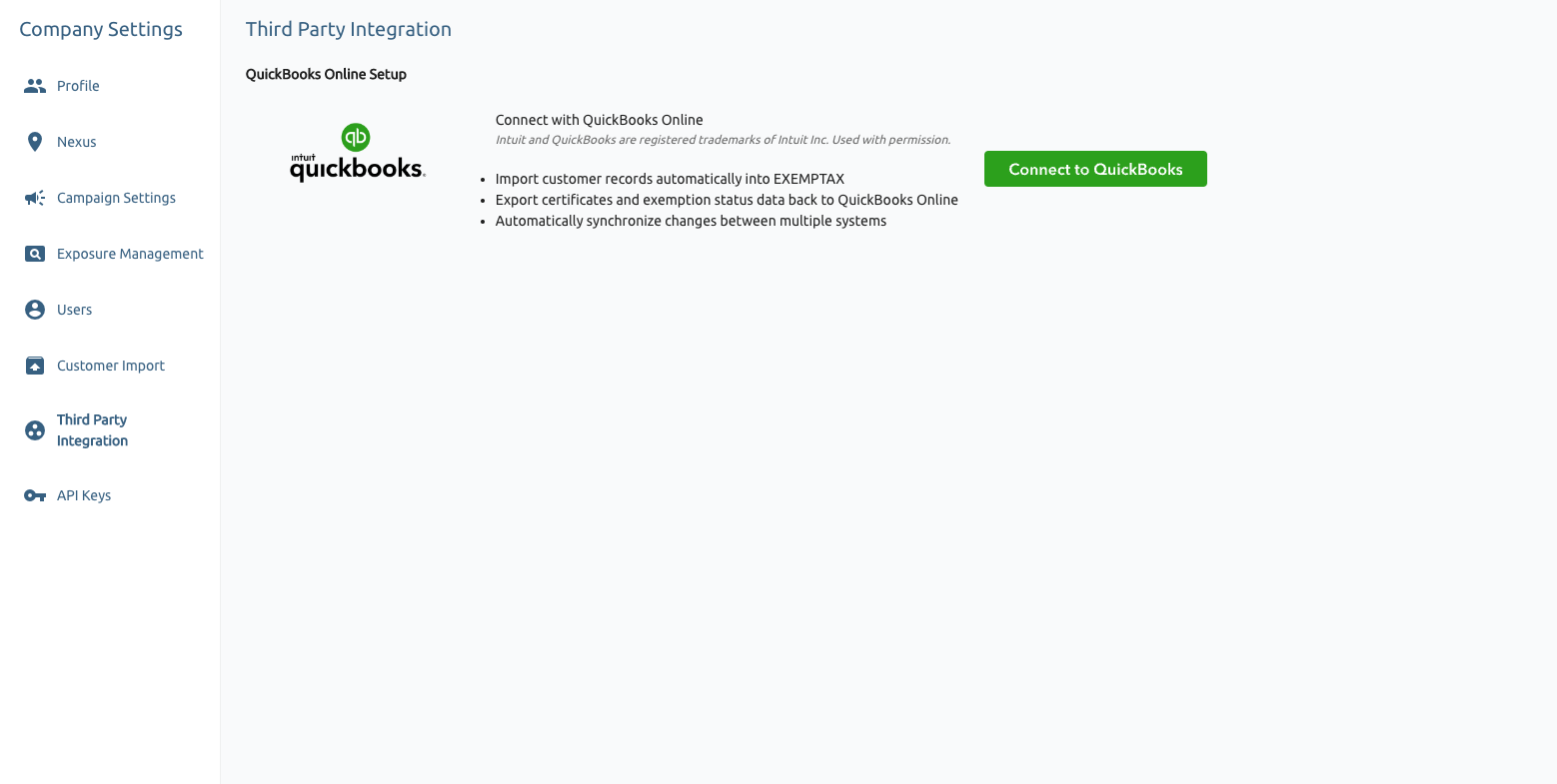 Import your Customer Records
Seamlessly import your customer records from your QuickBooks Online account into EXEMPTAX.
In addition, you are in full control to select your account preferences.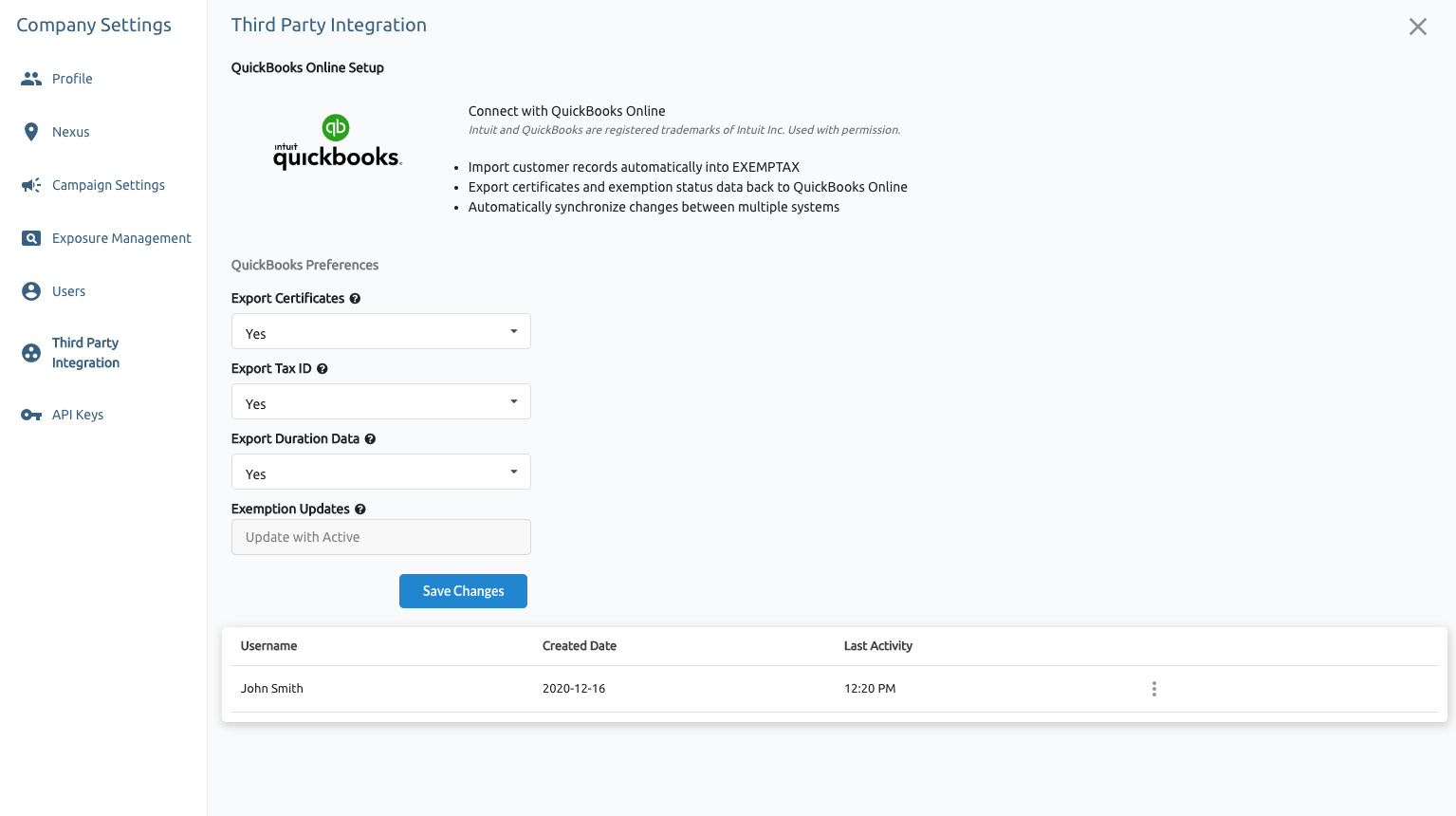 Automate your Taxable Status in QuickBooks Online
Once your customer records have been successfully imported and synced, your QuickBooks Online account will display automatically whether your customer is taxable or not.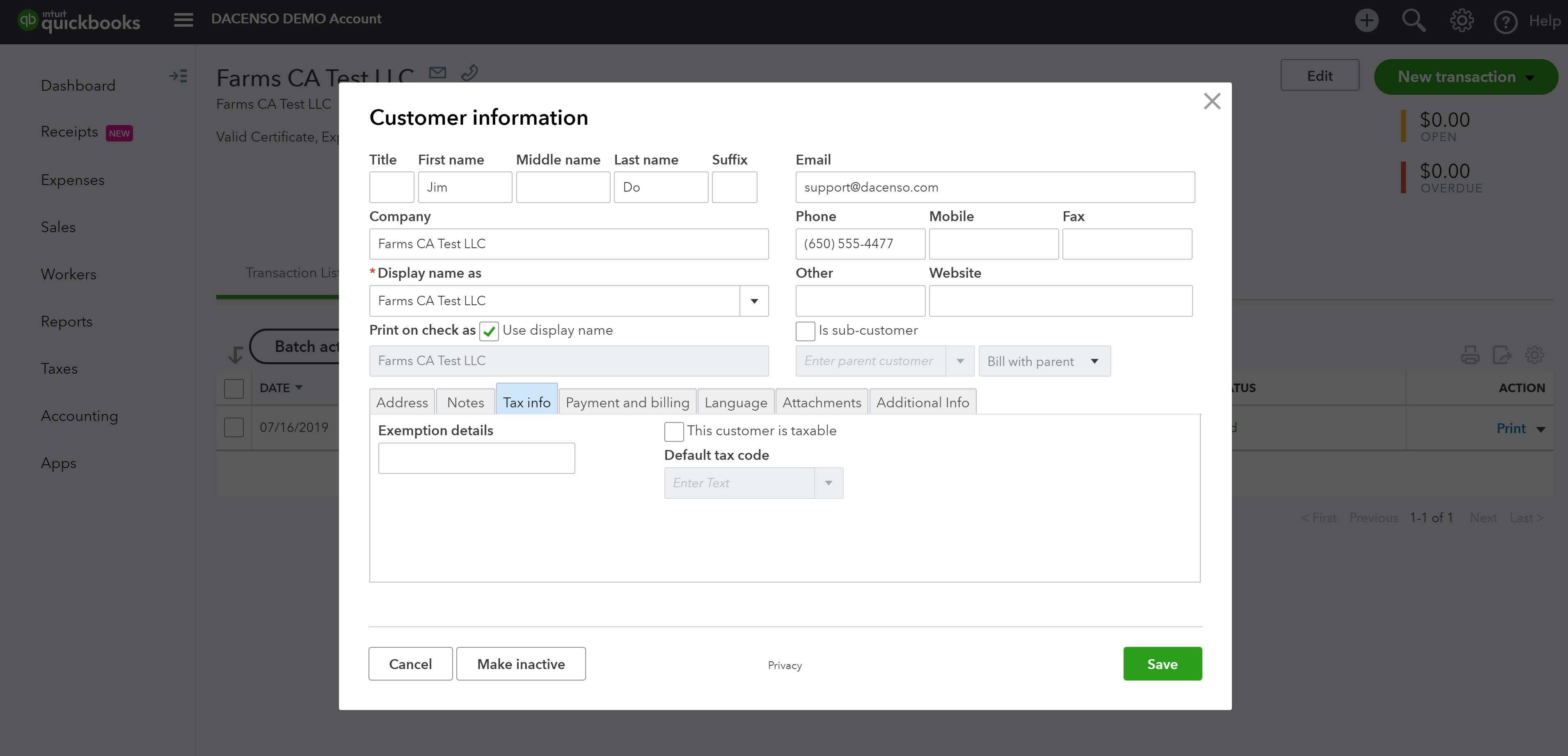 Access your Certificates directly in QuickBooks Online
To make things easier for you, you also will be able to access all tax exemption certificates stored in EXEMPTAX for your synced customers directly in your QuickBooks Online account.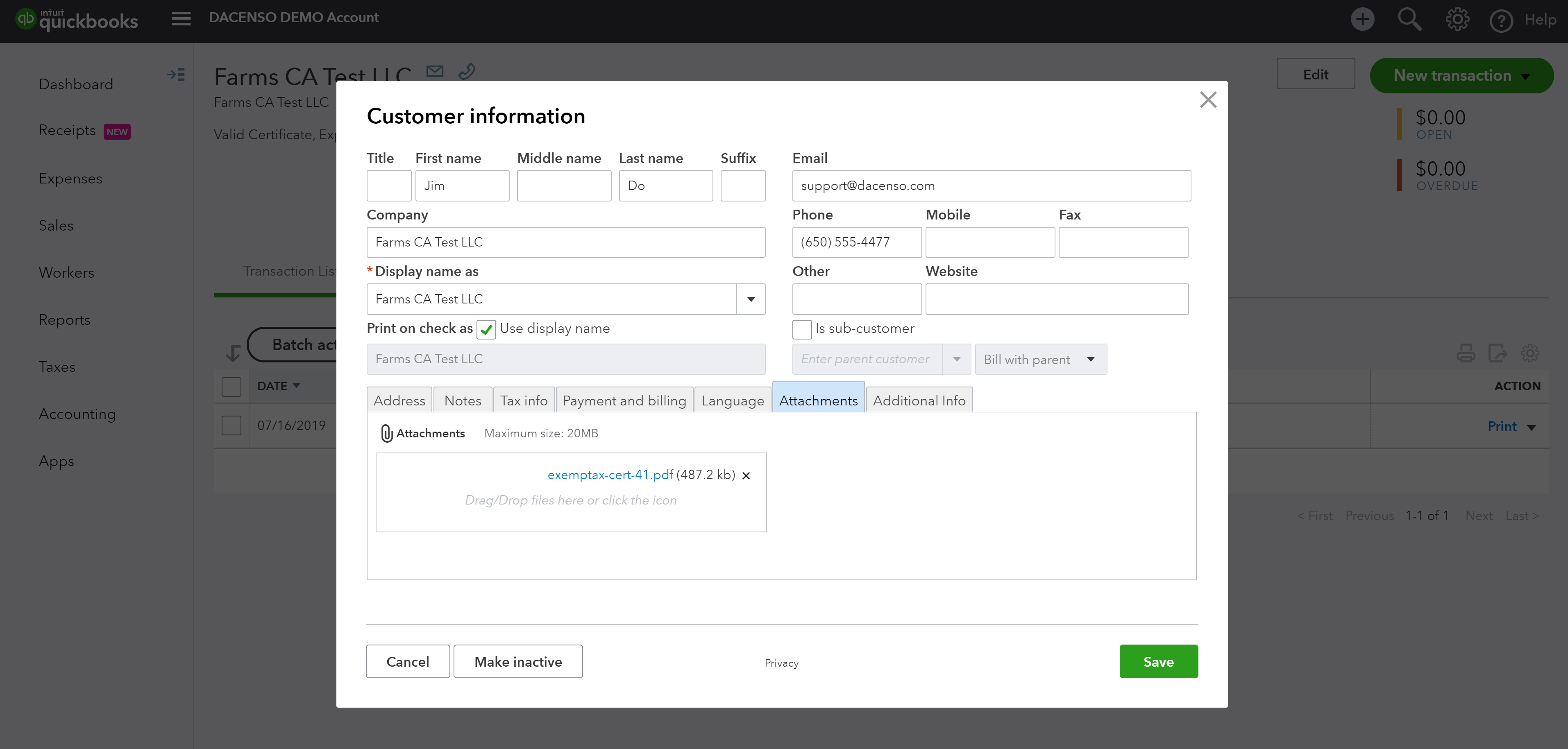 Minimize your Tax Exposure
EXEMPTAX provides you with a holistic view on your sales tax exposure in real-time without running through cumbersome and complex reporting.
Your EXEMPTAX Dashboard shows your real-time exposure as a heatmap instantly so that you are always aware which of your customers don't have a valid sales tax exemption certificate on file.