EXEMPTAX is your partner
For your custom integration needs
Tailored Integration
We take care of development You focus on your operations.
Flexible System Support
Open API with integration support for a variety of E-commerce and ERP systems.
Streamline Your Business
Elevate your service with a tailored system integration.
What our customers have to say
The team at Exemptax worked hard to come up with solutions for our specific needs and stayed in regular contact throughout the entire process."
- Bruce Northrup, Vice President Meister Abrasives USA Inc
EXEMPTAX Customized Integration
Features and Benefits
Connect your ERP or E-Commerce System
Sign up for your EXEMPTAX account and get in touch with us to evaluate technical requirements.
We will guide you through the process step by step and ensure a seamless interface into EXEMPTAX.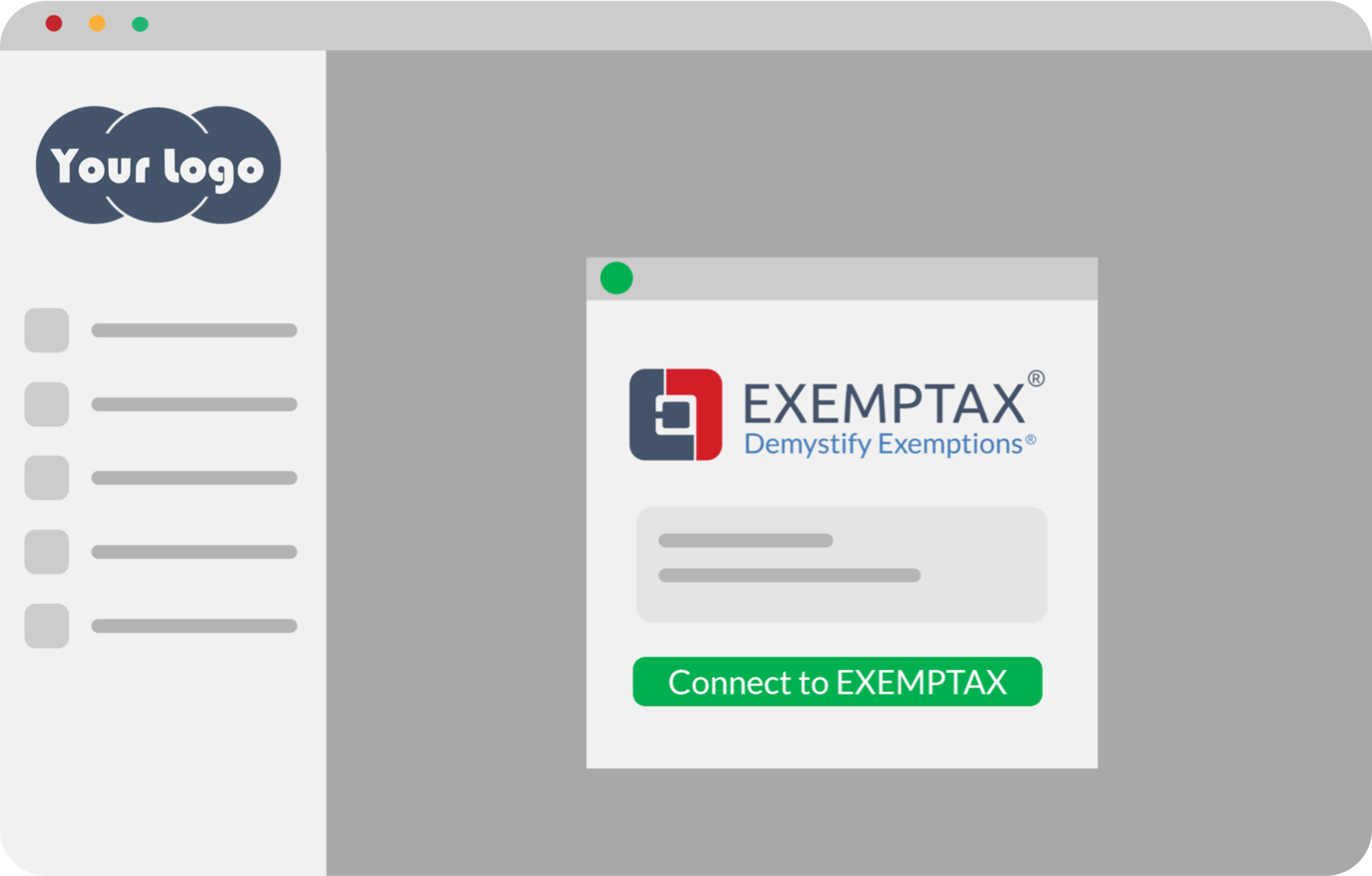 Start Collecting Sales Tax Exemption Certificates
Once connected, your tax exempt customers can electronically complete and sign tax exemption certificates using an automated process.
You decide whether to collect your tax-exempt certificates during checkout or after the checkout is completed.
Validate Documents
Regardless at what stage you are planning to collect your tax-exempt certificates, EXEMPTAX guarantees completed forms for most exemption reasons.
Your tax-exempt certificates are automatically submitted to your EXEMPTAX account, ready for the EXEMPTAX algorithm to validate each certificate.
Tax Exempt Checkout
With a valid tax exemption certificate on file, your customers can now quickly complete their checkout process with minimal interruption.
Regardless of your target audience or whether you are offering recurring orders, EXEMPTAX ensures that you provide the most convenient process for your tax-exempt customers.