Effortless Tax Exemption Handling in your NetSuite System
Quick Integration
Boost your ERP system with the data you need to ensure compliance.
Realtime Exemption Handling
Manage critical tax data in one system and be up-to-date at all times.
Streamline Your Process
Utilize the full power of your NetSuite system.
NetSuite and EXEMPTAX
Features and Benefits
Connect your Oracle NetSuite System
To get started, simply authorize the EXEMPTAX app inside of your Netsuite environment.
Our dedicated onboarding team will then setup and walk you through the available configurations specific to your business needs.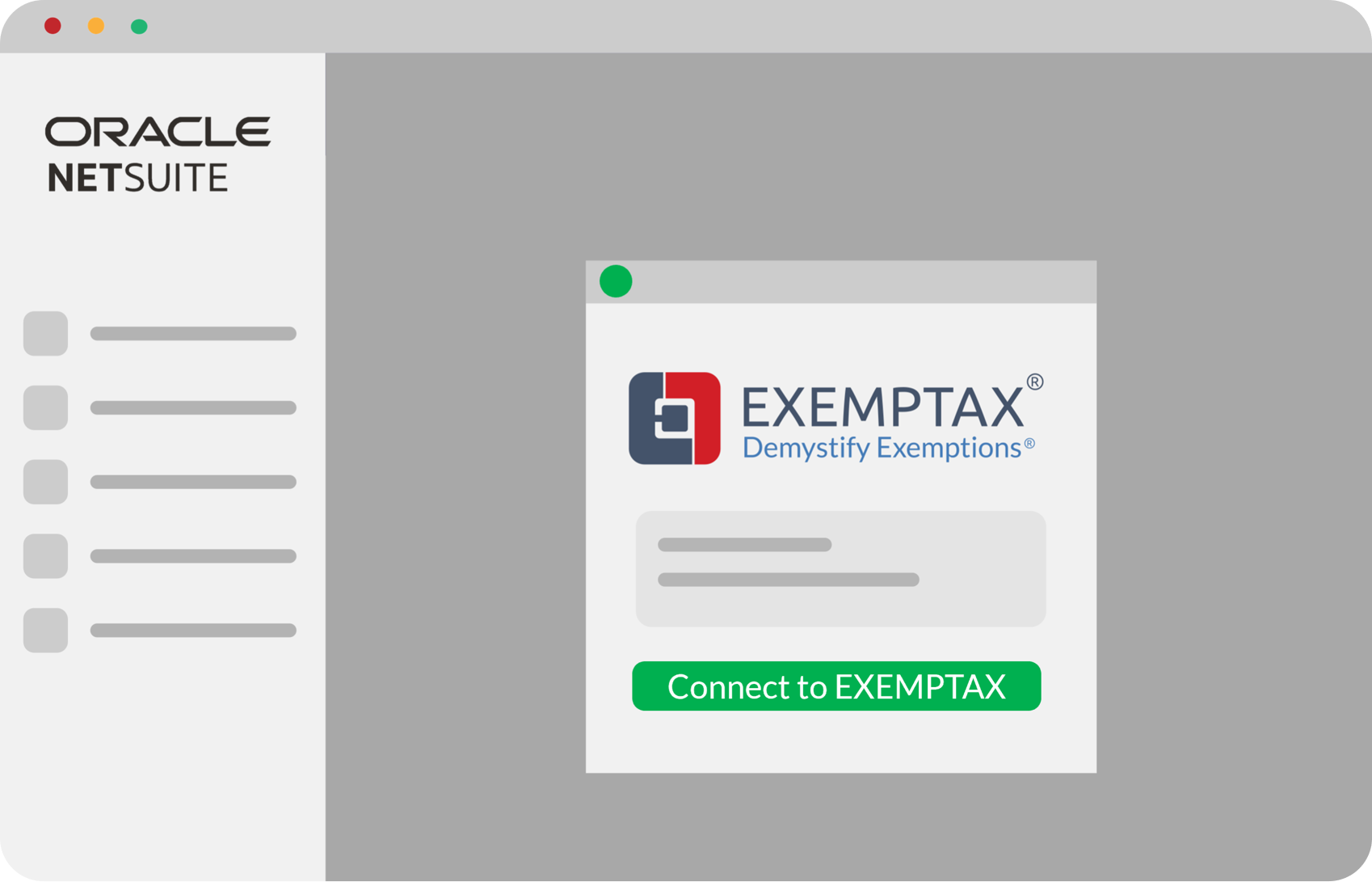 Start Collecting Sales Tax Exemption Certificates
EXEMPTAX will then utilize your NetSuite customer and order records to reconcile and identify missing, expired, and expiring certificates for your tax exempt customers.
For there on you may utilize EXEMPTAX's functionalities such as CertDash to enable your tax exempt customers to electronically complete and sign tax exemption certificates using a streamlined guided process.
Automatically Update Tax Exemption Status
EXEMPTAX's integration into your NetSuite system enables you to automatically update the tax exemption status of your customers in realtime, eliminating the need to manually update or reconcile tax calculation for your tax exempt customers.
Flexible Environments
EXEMPTAX functions as a standalone exemption certificate management solution, but can be configured to work in tandem with other sales tax calculation providers integrated into your NetSuite system.
To learn more about it can function with your business needs, contact us today.